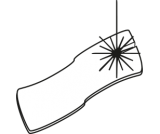 laser Cutting fabric with a laser produces "sealed" seams without fraying. Multiple layers of fabric can be laser cut into designs that are impossible to achieve with traditional cutting methods. Fabric can also be laser engraved to produce unique effects.
Denim, satin, silk, suede, vinyl, twill, nylon, Kevlar®, polyester and more.
Other fabrics such as denim, leather and felt can be laser cut with precision and no frayed edges.
Textiles such as micro suede and microfibre look exceptionally unique when laser engraved.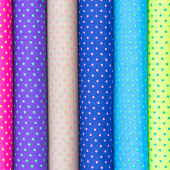 Polyester
Polyester fabrics and fibres are extremely strong.
Polyester is very durable: resistant to most chemicals, stretching and shrinking, wrinkle resistant, mildew and abrasion resistant.
Polyester is hydrophobic in nature and quick drying. It can be used for insulation by manufacturing hollow fibres.
Polyester retains its shape therefore is good for making outdoor clothing for harsh climates.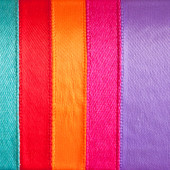 Nylon
Nylon is a material that has a variety of different positive aspects to it such as being able to dry quickly,retaining it's shape through being strong and elastic therefore being extremely resilient to its response to all ranges of heat settings.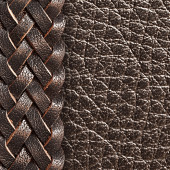 Leather
Precise and very filigreed cuts
No leather deformation by stress-free material supply
Clear cutting edges without fraying
Melding of cutting edges regarding synthetic leather, thus no works before and after material processing